Services studio complex for Glasgow approved hotel site
---
---
A developer with a building permit for a 248-bed hotel in Glasgow city center has offered to deliver a complex of serviced studios to the site instead.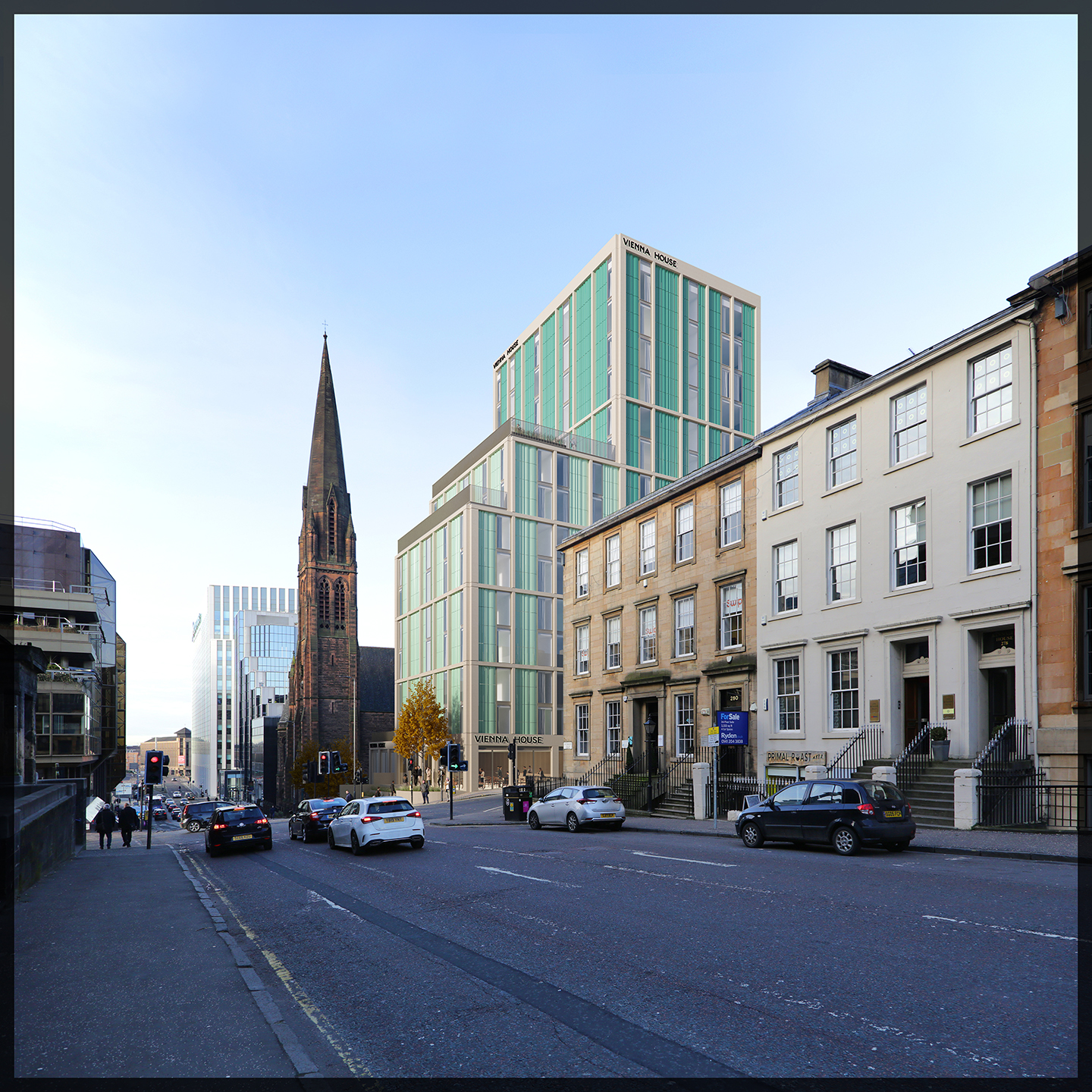 Artisanal real estate was given the green light last year to demolish a vacant office building on St Vincent Street in Pitt Street and replace it with a 16-story hotel.
Artisan acquired the office buildings in the summer of 2019 and worked with Planning of carriers and a design team led by Hawkins Brown, Workshop 10 and Quattro engineers, to deliver the four-star hotel designed for the Vienna House Mark.
However, a new planning request said the hotel idea was 'at a standstill' due to the impact of the Covid-19 pandemic on the hospitality / finance sectors.
Now Crosslane Developments was brought in to participate in the development plan for assisted-living residences.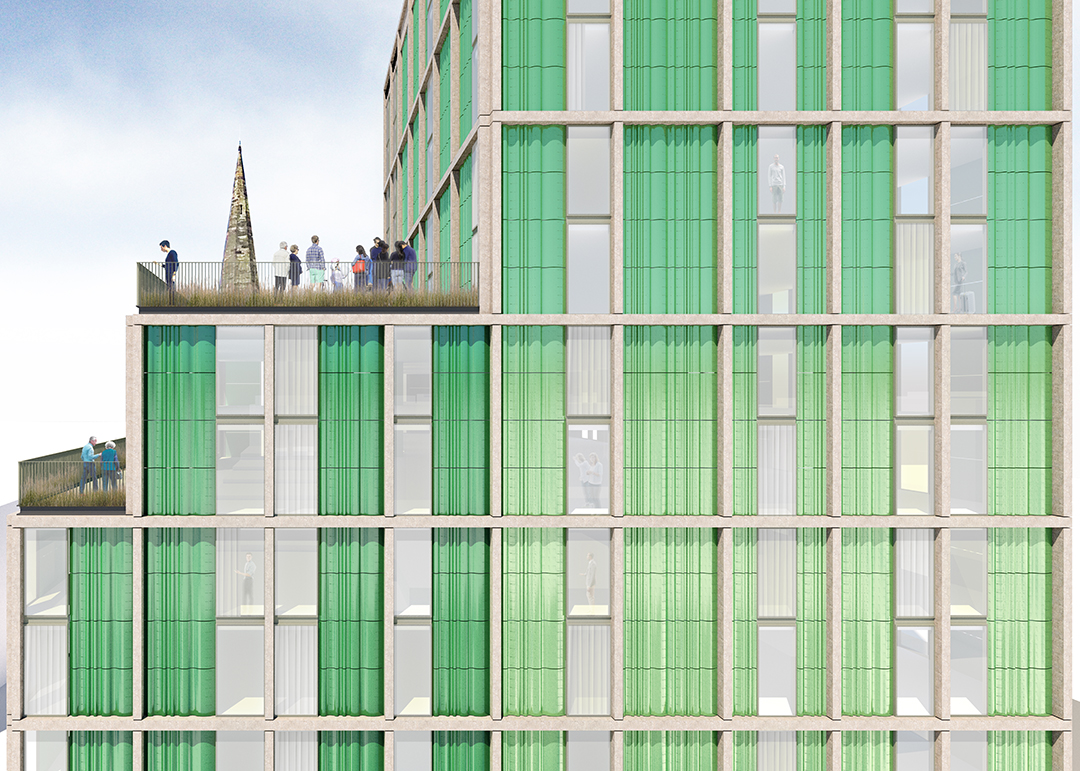 The press release added: "Artisan wants to complete a development on this key downtown site in 2021, as the building is now empty, and sees residential living with services as a deliverable response.
"Crosslane was selected as an operating partner by Artisan to provide this. "
If approved, the building would have 248 studios. The exterior would be unchanged, only the interior fittings would be changed.
There will be a cafe / bar accessible to the public, a reception area, a co-working space, a cinema / multi-function room and a gym and wellness studio.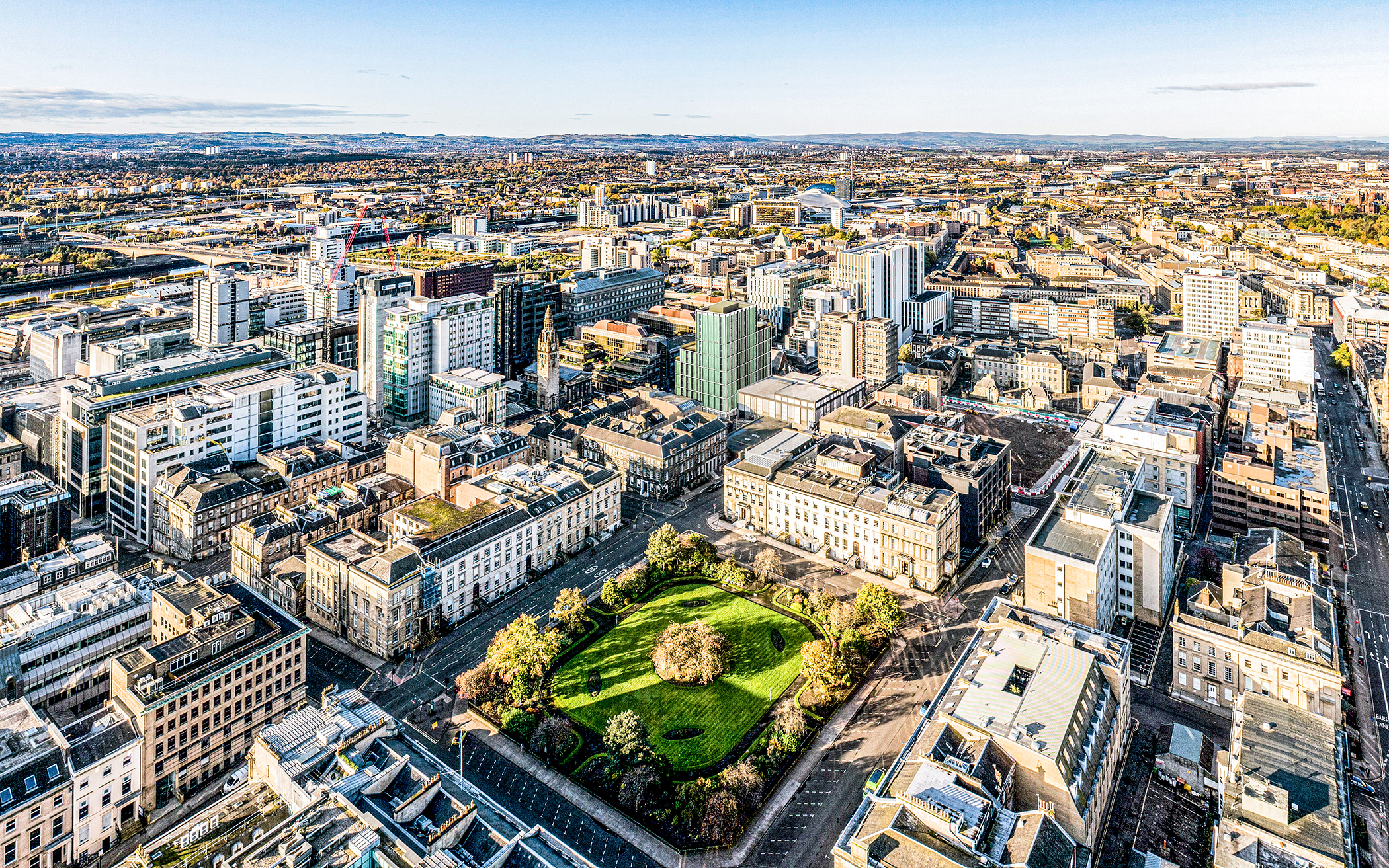 The eleventh floor will be entirely devoted to the leisure space with access to the roof area as well.
The documents submitted to town planners explain: "The serviced apartment is a new type of fully furnished residential accommodation.
"For residents, it offers a hassle-free format with all-inclusive rents, an emphasis on creating a vibrant work / life center, and a sense of community within a well-designed building.
"It also offers a multitude of facilities, equipment, activities and shared services to create a more fulfilling, connected and affordable lifestyle for young professionals."